About Dawn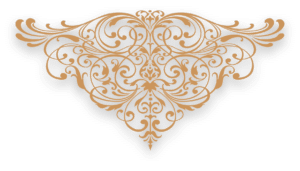 CELEBRITY HOLISTIC HAIR STYLIST
Trichologist, Hair Loss & Scalp Expert
Providing Beauty To The Industry for Over 35 Years
Dawn Bacchi is a veteran of the cosmetology industry with 35 years behind the chair, and is a scalp and hair growth expert. Her true passion is hair coloring and cutting. Dawn's career has taken her all throughout Europe and North America teaching other stylists about the leading color line products. Dawn was the Senior Artistic Director at the top salon in the Sacramento region for 16 years prior to going independent. She has settled down with her husband Glenn and their twin boys in Auburn, California and built a private studio at her home nestled in the foothills.
"I decided to give my guests a relaxing experience without all the chatter of a busy salon," said Bacchi. "I only do one guest's hair at a time, so I can completely focus on them and their needs. It is truly a wonderful experience — especially since everything else in our lives is always so rushed."
Dawn approaches beauty as a whole and each person as an individual. She works with the client to achieve the most natural look for them — taking into consideration what works best for their lifestyle, texture, wants and needs, and skin tone. Her honesty and integrity is something to be admired in this industry for she will only do what is achievable and realistic for your hair type. Dawn is so passionate about what she does that she backs it up with a 100% guarantee.
Dawn has also developed a hair care line called Hair Goddess to help with the color retention and condition of your hair. Dawn was asked to take it national in 2015 but turned down the opportunity.
"I love the Hair Goddess hair care line, and I am developing new products for it all of the time. I see a need, and I run with it. I want to make sure that you are getting the best of the best in hair care. A lot of other hair lines out there start out great, but then they are sold to huge corporations and the ingredients are changed for cost savings. Unfortunately, that means the products aren't as effective as they use to be. With Hair Goddess, I know what's in it and where it is manufactured. There isn't a middle man — it goes from the lab to the manufacturer to me."
COPYRIGHT © 2023 Dawn Bacchi - Trichologist | Hair Loss & Scalp Expert | Master Stylist
DESIGN: HOPE IMAGINATION