Salon Services & Hours
By Appointment Only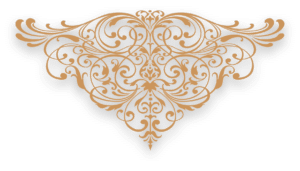 Dawn approaches beauty as a whole and each person as an individual. She works with the client to achieve the most natural look for them — taking into consideration what works best for their lifestyle, texture, wants and needs, and skin tone.
OFFERING > Oway – Simply Organic Beauty Color
Made in Italy with the highest organic standards and fair trade ingredients. Oway is vegan, non-toxic, ammonia free, parabens free, biodynamic grown, and made with certified organic plant extracts and phytokeratin.
 HAIRCUTS
Women | start at $89+
Men | start at $89+
COLOR & HIGHLIGHTS
Tint Color | starts at $89
Tint Touch Up | starts at $94
Men's Blend Color | $60
Beard Color | $29
Crown Highlight | Starts at $110
Crown Foil | $150
Full Foil | $225
10 Foils | $100
6 Pack Foil | $60 
Full Highlight | starts at $140
Break The Base | $50
Six Pack | $60
Corrective Color | Starts at $250 per hour
*consultation required
Toner | $25
Glaze | $50
SPECIAL TREATMENTS
Hair Botox | $40
Bond Treatment | $25
Hydration Mask | $25
OTHER SERVICES & HAIR EXTENSIONS
Beard Trim | $20
Brow Tint | $10
Hair Extension consult & matching is complimentary.
Ordering hair requires a 50% non-refundable deposit.
Tape-In Extensions Install | $200
Tape Extensions Removal | $50
Tape Extensions Move-Up | $200
Retape Extensions (Only) | $50
Retape Extensions + Wash & Iron Work | $130
Retape 20 Tabs | $60 – Extra Tabs $10 per
Row Removal | $50
Refurbish Extensions | $175 for First Pack of 20 + $75 Per Additional Pack
Order Hair Fee | $25 Per Pack 
EXTRAS
Scalp Detox | $25
Removes dead scalp and debris with a custom scalp solution made for your specific scalp issue to insure a clean scalp to create the best condition to grow hair.
Let's unclog your hair follicles.
CBD Scalp Massage | $25
A scalp massage to increase blood flow while relaxing your head and neck muscles.
CBD Hand & Arm Massage | $25
While your color is processing, I will massage your hands & arms with
ROSENOW FARM Organic CBD Oil to relax your tired muscles.
*All prices are estimates based on short hair and all services are a la carte.
*Services done without a haircut require a $55 blow dry fee.
Please call for a consultation. Final fee will be discussed and provided prior to actual service based on hair length, condition or other.
Salon Hours, Location & Payments
Dawn's private salon is located in
beautiful quiet Auburn CA.
By Appointment Only
Open Wednesday & Thursday 7:30am – 7pm
*Please call for special arrangements
outside of regular business hours.
Call for private address and directions
916.276.5873
Payments


100% satisfaction guaranteed or your money back
Payment is due at the end of the service unless
other payment arrangements have been made prior to the service
Payment may be made by:
Cash, Check ($25 return check fee), All major credit cards
24 hour notice cancellation
I know sometimes things and life happens, so…
First Time:
No fee, but credit card will be taken for next appointment
Second time:
A 50% charge of hair appt will be applied to your credit card
Third time:
You are cancelled as a client
SHORT MEDICAL HISTORY
For your safety all clients are required to fill out
the attached short medical history form (click on link below)
Dawn Bacchi Safety Medical Form

Children are welcome but must be accompanied by another adult other than the client having their hair done.
For your child's safety the parent/guardian will be required to sign a waiver form at the time of appointmet.
COPYRIGHT © 2023 Dawn Bacchi - Trichologist | Hair Loss & Scalp Expert | Master Stylist
DESIGN: HOPE IMAGINATION